Product Details

Be Herb Noni Black Hair Shampoo is made from the pure extract of genuine Hawaiian Noni fruit. It is a natural dye product formulated with various herbal essences for hair nutrition. Be Herb Noni herbal ingredients will rapidly turn your hair black naturally in just 10 minutes, while keeping it healthy. 

12 Reasons to Use Noni Black hair Shampoo
1. Natural Black Hair
2. Controls Hair Fall
3. Treats Dandruff Issues
4. Prevents Dry Hair
5. Prevents Itching on Scalp
6. No Black Patches or Stains 
7. Nourishes the Hair & Scalp
8. DIY Hair Colouring
9. No need of any help or going to a Salon
10. Colours & Conditions the hair simultaneously
11. Instant, Long-lasting & Safe Results
12. Easy To Use, Quick, Economical And Highly Effective
Be Herb Noni Black Hair Shampoo - Specifications
| | |
| --- | --- |
| Herbal essence for hair nourishment | Noni |
| | Polygonum multiflorum |
| | Ganoderma Lucidum etc. - Its blackening effect is more than of normal hair dye. |
| | Instant black after light usage. Just need seven to ten minutes to blacken hair, Do it yoursel,Use it just like any normal shampoo. |
| | Combination of hair blackening, hair nourishment and hair conditioner in one convenient application. |
| | Encourages healthy hair growth and Provides essential nutrients to hair roots |
| | ZPT (Zinc Pyrithione) and Collagen - Eliminates dandruff |
| | 100% Ammonia Free |
| | Does not contain PPD or Harmful Chemicals |
| | Economical and long lasting |
| Delivery Time | 3-4 Working Days |
| Disclaimer | Product shown in the picture above is only for representative and informative purposes. The actual product delivered may be different from the creative as displayed here in the website. |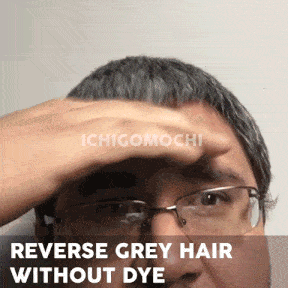 How to Use Noni Black Hair Shampoo
1.Wet hair thoroughly with Water 
2.Wear Plastic gloves (provided inside) 
3.Take Noni Shampoo on your palms 
4.Spread Noni Shampoo evenly on your scalp 
5.Massage hair for 5 minutes with the SHampoo 
6.Let the Shampoo stay on hair for 2-3 more minutes 
7.Rinse hair and scalp well with water 
8.Enjoy naturally black hair! 
Package Contents of Be Herb Noni Black Hair Shampoo
Black Hair Shampoo Make Grey and White Hair Darkening and Shinny in 5 Minutes 1 pcs Sevich Make Up Brand Free Shipping
Product Information
Product Name: Sevich Black Hair Shampoo
Applicable: adult, teen, child, grey and white hair
Efficacy: Black Hair Shampoo make white and grey hair become black immediately, does not color the scalp, always clear water, easy to use
how to use?
1,wet hair
2, Wear disposable gloves
3,make Sevich Black Hair Shampoo applied to your hair
4,Massage the hair for five minutes
5,Cleam hair and dry hair
6,Compare before using,getting black hair
As the process of shampoo slowly darkens,blacking black
Sevich black hair shampoo's advantage
7. Only 5 minutes turing the white and grey hair to black
8. Only work for hair not for scalp