DESCRIPTION

Most sunglasses just dim your overall vision but Polaryte HD are an entirely new way to protect your eyes from the glare of the sun, while giving amazing clarity of vision and true colors. 
Even the best sunglasses can have their faults. Some fashion designs can leave the areas around your eyes unprotected and some sports designs are so dark that they dim your vision, reducing glare but also reducing what you can clearly see. Almost all will alter the colours, tones and hues of what you see through them, and leave you with a dimmer, tinted view of your surroundings.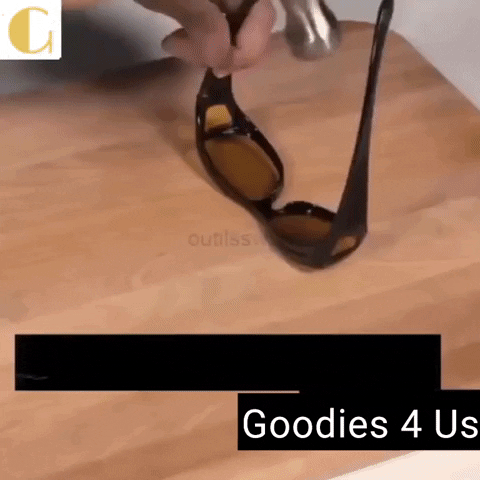 Polaryte HD are a different breed of sunglasses. Their specially-developed lenses allow the clear, true colour. 
The frames, available in a classic stylish black or an on trend tortoiseshell finish, are also designed to give you that little bit extra; firstly, they protect the skin around the eyes, especially at the sides. Secondly, they have a built-in magnetic clip in the arms that clamp on to pockets, sleeves, bags and belts, making them almost impossible to lose and always ready when you need them. 
Polaryte HD reduce glare without reducing clarity or colour, so they are the perfect glasses for activities such as driving, sailing, fishing, birdwatching and any activities that require you to have clear, unfiltered vision with full protection and little or no glare. 
They offer full UVA and UVB protection and they look great either on the slopes, on the water or just Summer shopping with friends and, best of all, they come at a price that, considering the incredible benefits, you just won't believe! 
This special offer gives you a pair of classic stylish black glasses, a pair of on trend tortoiseshell glasses and ANOTHER pair in either design of your choice. There's also a beautifully-crafted carry case and lens cloth to keep your spares in perfect condition until needed. 
So if you're heading out into the sun this year why not take a pair of cool, Polaryte HD sunglasses that will stay with you on your travels and help you really make the most of all those beautiful views? 
Why Polaryte HD? – it's clear to see! 
Offer Includes:
1 x Black
1 x Tortoiseshell
1 x Additional pair in either finish
1 x Carry case
1 x Lens cloth
Colours:

Black & Tortoiseshell