FOR ALL ANDROID, WINDOWS & IOS MOBILES.

DESCRIPTION
YOUR SMARTPHONE ITSELF HAS NO&
OPTICAL ZOOM LENS
&IT CAN ONLY ACHIEVE A FEW TIMES DIGITAL ZOOM, SO WHEN USING THE ZOOM DISTANCE SCENE, THE IMAGE QUALITY WITH YOUR SMARTPHONE IS NOT IDEAL. THIS 8X OPTICAL LENS HAS THE CHARACTERISTICS OF SMALL VOLUME, LIGHT WEIGHT, IT CAN SUPPORT ANY MOBILE PHONE WITH HORIZONTAL OR VERTICAL SHOOT. THESE EXQUISITE AND SIMPLE DESIGN, FOR YOUR MOBILE PHONE ADDS NEW TELEPHOTO SHOOTING FUNCTION EXPERIENCE. YOU MAY USE THIS ZOOM LENS AS YOUR SMARTPHONE STAND TO VIEW VIDEOS ETC.
1. Zoom Magnification: up to 8X
2. Lens Diameter: 18mm
3. Focus distance: 10mm
4. Bracket max length: 7CM
5. Material: Optical glass + Rubber + ABS
6. Dimensions: 6.5 x 3.0 x 3.0cm
7. Weight: 64g
8. Color: Blue / Red / Blue
9. Package includes: 8x telephoto lens*1, clip *1, cleaning cloth*1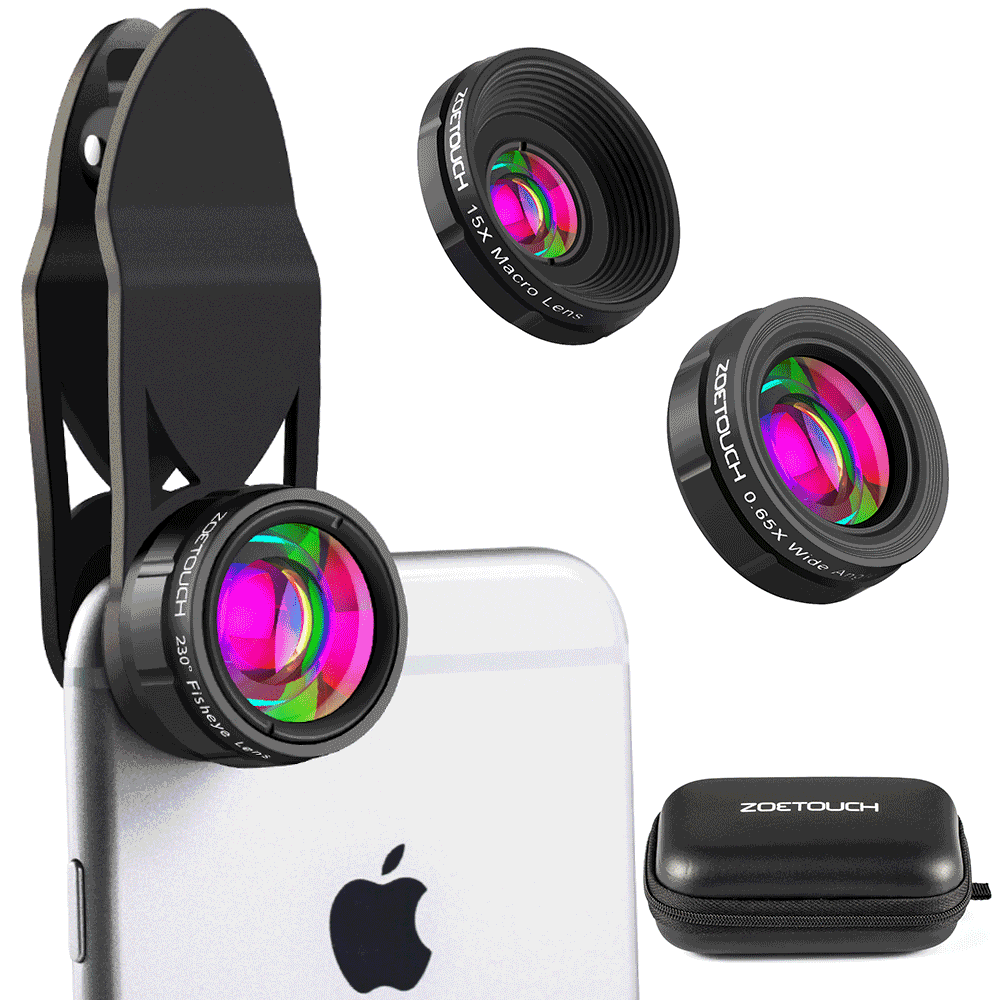 FEATURES:
1. 8x telephoto- Get a clear shot of subjects usually too far away to capture.
2. Universal clip make the lens kit compatible to all the phone (Android &iPhone)
3. Large field of view,such as shooting distant object
4. High quality of photography
5. Quick and Easy to install
6. Adjust the focus with the system of your phone when shooting
SPECIFICATIONS:
LENS : 8X
LENS SIZE: 3.4*7.2CM&
CLIP SIZE:5* 2* 2.5CM
LENS WEIGHT: 45G
CLIP WEIGHT: 6.0G
PACKAGE INCLUDES:
3 X MOBILE PHONE TELESCOPE LENS
1 X PHONE BACK BRACKET