DESCRIPTION

Just when you thought you'd seen every kind of adhesive there was, here's 5 second Fix Lazer Bond - the liquid adhesive that's not a glue at all, but a plastic bond thats activated by LIGHT!
We live in a disposable world, with many of our possessions being so easily broken were forced to throw away things that could be fixed. Delicate cables, casings and small parts on everything from glasses to cups, keyrings and toys are often the things that break, forcing us to stop using something that is otherwise fine.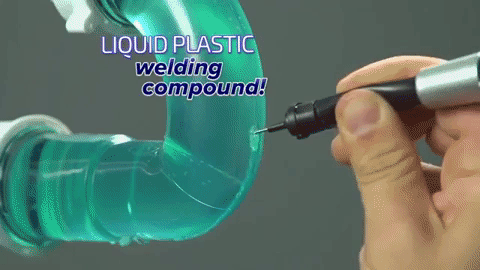 5 Second Fix Lazer Bond will allow you to extend the life of so many household things, so don't replace - repair!
The amazing bonding properties of 5 Second Fix Lazer Bond make it seem like a super-strong, fast-acting glue but, in fact, it's not a glue at all. It's a specially created, high-bonding liquid plastic that sets, rock hard, almost instantly when 'cured' by shining UV light through it.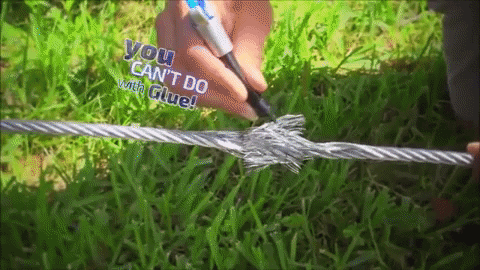 Unlike a glue, that starts to harden when exposed to air, 5 Second Fix Lazer Bond stays liquid until you want it to set. You can get it on surfaces, including your hands, and just wipe it off with no sticky residue. This liquid property also means it's thinner than heavy glues so it can adhere to the texture of whatever you want to fix, giving it more grip and a far superior bond when set. 5 Second Fix Lazer Bond is also a filler, as well as an adhesive, that's waterproof and dries totally clear, plus it can be sanded and painted for repairs to anything from plastic to wood, ceramics and even metal.


Simply clean the damaged surface, apply a thin layer of 5 Second Fix Lazer Bond, shine the UV light and that's it! The super-strong, flexible bond is created in as little as three seconds and lasts for years. For filling, just apply, and set, new layers until the desired thickness and coverage is achieved.
So, next time you see something that's broken, don't bin it - bond it, with 5 Second Fix Lazer Bond.

SET INCLUDES:
5 Second Fix Lazer Bond liquid plastic adhesive
UV light